Not all walk behind mowers are created equal! Although some of the best selling walk behind mowers are push mowers. This can be a problem when you get into the larger class machines.
Although many self propelled walk behind mores will lift some of the slack it can still be a physical effort to push the larger ones and get them into those tight corners of your lawn.
This is why the best large walk behind mower needs more power, more maneuverability and a wider cut area than its counterparts and those more common machines on the market.
The best large walk behind mower has zero turn & wide cut capabilities
When it comes to picking the best large walk behind lawn we knew that the machine needed to have a larger cutting area, to make short work of large areas.
It also needed to have the best possible turning radius. Thus our top pick needed to have a low turning radius or if possible, zero turn capability.
Lastly, to be named the best the machine also had to be among the top wide area walk behind mowers.
Luckily, we found such a machine!
Our pick for best large walk behind mower is made by the leading manufacturer of mechanical garden and lawn products – Troy-Bilt.
Why choose a Troy-Bilt mower?
Troy-Bilt has several yard-care products on offer across a wide range of areas, all made with cutting edge technology.
When looking at their wide range of products it is tough to pick just one that stands out, given the sheer variety of gardening-related innovations they have produced in their tools.
For this reason alone we believe the Troy-Bilt WC33 can truly fulfill all your lawn care needs when you need a wide area mower.
However when you actually look at the specs and see what it can do for you to cut down on lawn cutting time and the hassle often associated with wide area mowers it becomes a no-brainer.
Troy-Bilt came into being in 1937 and were the first mower manufacturers to completely revolutionize rototillers.
They've been leaders in the industry over the past 79 years and their products are considered to be the benchmark of quality when it comes to garden tools by even other leading manufacturing companies.
So, it should be no surprise that we found the best wide area walk behind mower is a Troy-Bilt: The WC33XP Wide Area Walk Behind Mower.
The WC33XP: best large walk behind mower
The Troy-Bilt WC33 has an impressive 420cc OHV engine that is powerful enough to handle all kinds of lawn and yard work.
It has an extra wide 33 inch dual-blade cutting deck which trims an impressively wide path.
It's not only powerful and delivers professional results on par with commercial machines twice it's price, but it also incredibly easy to use.
What's more it has zero turn maneuverability that is usually only found in expensive riding mowers.
The fuel capacity is enough to get you through any yard no matter how big; the Troy-Bilt WC33 has a massive 2 gallon fuel tank.
The trimming capacity of this four-wheeled mowing beast is more than enough to cover lawns and yards of all sizes.
This is a moderately priced beast, for its class, that promises to make mowing fun and easy as well as commercially viable.
What makes the WC33 the best large walk behind mower on the market?
The lawn mower market is flooded with all kinds of products and different varieties of machines.
But what makes the Troy-Bilt WC33 33 inch walk behind mower stand out above other wide are mowers?
Let's have a look
420cc Troy-Bilt OHV engine
This engine derives power from a 420cc in-house developed OHV Engine.
It has all the great properties of a OHV engine such as high-grade components, a powerful torque system, fuel efficiency, quiet operation, cooler operating temperatures.
It also has a longer life compared to other types of engines found in The WC33's competitors.
Even though this is a walk behind mower the beast of an engine it houses allows the WC33 to operate at 4 Forward speeds and the 420cc can even match that of an entry level riding mower.
The stable throttle-control, combined with a sturdy build, gives you a vibration-free state-of-the-art lawn mowing experience.
The wide cutting deck
One of the most important features of the Troy-Bilt WC33 is it's ability to cut wide.
This means it can cover more area than a standard walk behind and the impressive dimensions of its well-designed blades make it possible to cut more grass in a single swoop.
It also has zero turn capability meaning you can turn on a dime just like expensive riding mowers.
You will find several different wide area walk behind mowers on offer at various stores and online.
However almost all of the alternatives have a single blade inside, whereas the Troy-Bilt WC33 has a massively wide 33″ inch cutting deck that has not one, but two blades.
Another impressive cutting deck feature is it's maneuverability.
The mowing deck can be readjusted to accommodate any terrain; you can use the easy access Deck Height Lever to go from low to high.
The LCD
We felt this particular aspect of our chosen Troy-Bilt wide area cut machine deserved to be highlighted as this component offers a lot of features compared to the WC33's nearest competitors.
When using a gas mower it is obviously important to know when your mower is running low on gas so the LCD screen shows just how much juice the tank has left.
The voltage indication light disappears after 5 seconds and you see an hourglass figure to let you know the number of hours left for mower operation.
While the engine is running, the mower operation time is constantly shown on the screen.
The LCD screen is coupled with a very smart feature which allows you to see all the maintenance requirements of your machine right on the screen.
You will be notified through the LCD if the oil needs to be changed and it flashes to indicate recorded hours after the end of a 50-hour operation to indicate a simple, quick service may be in order.
This and all other features are fully covered in the online operator's manual.
Other features
These are not the only features offered by this powerful wide area machine.
Variable throttle control makes it easy to control the machine's speed. It is super response. You put less pressure on your body, and especially your arms, by being able to regulate and change speed.
The machine comes with a 33″ dual blade cutting deck that cuts a wide path quickly and easily. This reduces the time it takes to do the job and also puts less pressure on you.
The machine comes with a rear wheel drive with N, R and 4 Forward speeds giving you more options than most other gas mowers. This makes the job fun and easy.
The mower has an hour meter that offers maintenance reminders. This way you know when it is time to clean your device, fill the oil or other standard tasks. This helps increase the overall life of the device and also takes the guesswork out of servicing times.
The WC33 has a 2 gallon clear-view gas tank – more than enough to accommodate your needs.
Additional accessories
There are several accessories that you can attach to the Troy-Bilt WC33 to increase its functionality.
Accessories include the Walk-Behind Bagger and a Mulching Kit in addition to a grass bag that is sold separately.
There is also the Siphon Pump for Outdoor Power Equipment that you can use to safely transfer oil and gas from the tank to the container. This is really something you should get as it saves messy oil and gasoline spills and also stops and spillage drips getting on your lawn.
This machine is also easy to clean and comes complete with a hose to make the job a little easier.
In order to change the plugs it is best to use the company-issued Extended Spark Plug Wrenches as they can greatly help you to reach the recessed plugs.
Maintenance is easy with the WC33 large walk behind mower
It is very important to service your mower at regular intervals if you want to keep it in top performance mode and to increase its lifespan.
Regularly servicing your mower also stops excessive devaluation of your machine should you ever want to sell it in order to upgrade, perhaps to a zero turn riding mower.
Although Troy-Bilt ensure the WC33 comes with a three-year warranty, that doesn't mean you shouldn't give it a little extra care and TLC. Just regularly cleaning your mower can easily give you a few more years of usage.
It's also important to keep up regular maintenance if you want it to operate at a hundred percent efficiency.
Luckily though the Troy-Bilt WC33 is not high maintenance at all.
The operator's manual has all the usage and maintenance guidelines you need to keep the machine in top shape.
Troy-Bilt also offer a Spanish translation of the entire manual, from page 32 of the manual, to meet the needs of their growing spanish-speaking american consumers which we thought was a nice customer-service touch.
This isn't your average motor-based lawn mower; the WC33 has a powerful OHV 420cc engine that requires oil to keep the moving parts lubricated. Follow the recommended oil schedule given in the operator's manual and your engine will perform at its best for many years after your initial purchase.
When you're fueling it up, be careful of spillage.
We recommend that you go through the operator's manual thoroughly, not to mention the safety section as well.
Cleaning this powerful machine is also not a Herculean task at all unlike some other mowers. It is very easy to move and is light enough to clean without any trouble.
A number of parts are detachable making it easier for you to access all areas to make sure you keep the machine fully clean and free of debris. It's important to do so if you want your machinery to stay in a good condition.
The operator's manual also highlights the cleaning process showing you how to detach and reattach different components.

Servicing
Troy-Bilt has been in business for more than 75 years and during that time they have perfected what they do.
They have the experience and specialist knowledge to ensure your machine gets all the TLC it will ever need.
So we therefore recommend you to go for the official Troy-Bilt professional service centers if there is a need for repair.
However, if you need a part or accessory it is best to seek the cheapest option from online sources such as Amazon especially when initially buying the mower.
It's always a good idea to check the compatibility of accessories if you are buying them local, as using the wrong item can lead to unforeseen damage to the accessory, or more importantly, to your machine.
Is the WC33 large wide-area walk behind mower worth buying?
The Troy-Bilt WC33 is our recommendation for anyone who needs a wide area walk behind mower.
With the WC33 you're getting serious power under the hood.
At 420cc this thing can overcome just about any lawn mowing challenge and rip through the toughest of terrain while leaving a smooth professional finish.
No-one wants to make long turns while mowing their lawn as they want a smooth seamless finish and this is where the zero-turn maneuverability of the WC33 shines.
The Troy-Bilt company is known for making powerful lawn mowers and this is one of the best they have to offer.
There is over 75 years of engineering experience behind this product so there really is nothing missing from the WC33.
The Troy-Bilt WC33 is priced economically, and we believe that over the years this mower will keep its price better than most other mowers on the market – should you ever wish to sell it and upgrade.
Although you can seek a dealer locally you will make a considerable saving by buying this online and as mentioned earlier.
There really isn't much assembly required once it's shipped to your home.
After a few minor attachments and plugins, you'll be ready to go and like us you'll be convinced this is the best wide are walk behind mower money can buy.
Initial purchase advice
As with any purchase don't just go with the first seller you see and although buying local has some advantages it can cost considerably more than the alternatives.
Buying online is now are great way to secure the lowest price for large purchases such as large lawn mowers as the cost savings to vendors, who save money on overheads such as retail premises, is often passed on the customer.
We found the cheapest option is to buy the WC33 online ensuring the seller offers it with free shipping – this will give you substantial savings.
What reviewers are saying about our pick for best large walk behind mower
The Troy-Bilt Wide Area Walk Behind Mower WC33 has an all-star rating on Amazon and other vendor websites.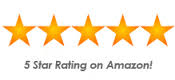 Customers have been most satisfied with its performance and as far as our investigation could uncover there have are absolutely no negative reviews at this time.
A common theme among users is the powerful engine. One reviewer called the WC33 a monster explaining that he found the experience of using the mower to be more than satisfactory.
One overly-excited owner claimed that he so excited to get his new WC33 that he not only mowed his own lawn but mowed his neighbours too.
Although we are fairly sure you won't be that enthusiastic about your new purchase it does indicate that the tediousness of mowing is counteracted by the ease of use of this machine.
Even though the WC33 packs more than just a few pros it does have a few cons – or at least a few slight concerns for users.
Some recurring reservations revolve around specific controls not being in the most desirable place.
However, as all users who complained about this particular issue wanted the controls in different places from each other it seems to be more a point of personal preference than a real problem.
When you use the machine you will find you have no trouble at all accessing any of the controls regardless of where you would like them located.
A particular five-star reviewer mentioned that he had been previously using a 16 year-old Troy-Bilt Mower without any problems but as he wanted to update he was going to stay with the same manufacturer.
Another reviewer who recently purchased the WC33 was truly excited about the height control handle and the various adjustable speeds.
All online customers seem to be happy with other aspects of the purchase as well. Customer service appears to be a big win for Troy-Bilt and their sellers.
The company takes care of its buyers and is ever ready to answer all queries.
Most of the questions related to a product or company policies can be answered online.
In addition to this, the company is quick in responding to emails and answering calls.
If you decide to take advantage of the savings you get online be sure to go with an authorized dealer or the established big online vendors such as Amazon who offer their own warranty on top of Troy-Bilts.
Comparison chart of the WC33 vs similar large walk behind mowers
Model
Tb WC33 Wide Cut Self-propelled Mower
Tb WC28 Wide Cut Self-propelled Mower
TB 120 Walk-behind Push Mower
Engine
Troy-bilt 420 Series Ohv
Briggs & Stratton 950 Series
Powermore OHV engine
Displacement
420cc
223cc
159cc
Starting System
Key Electric Start W/ Ready Start
Standard Recoil W/Ready Start
Recoil W/ Ready Start
Oil
57 Oz 10w30 (included)
18 Oz SAE-30 (included)
15 Oz SAE-30 (included)
Fuel Capacity
2 Gallons
1.2 Qt.
0.8 Qt
Deck
33" Dual Blade W/integrated Premium Deck Wash
28" Steel
21" Triaction Cutting System
Discharge Type
2-in-1, Side Discharge or Mulch (bagger Optional)
3-in-1 Side Discharge, Mulch And Rear Bag (included)
3-in-1 Convertible – Side Discharge, Mulch Or Rear Bag
Grass bag Capacity
N/A
2.25 Bushel
1.9 Bushel (included)
Drive System
Rear Wheel Self-propelled
Rear Wheel Drive
Push
Speed Control
Variable Speed
In-step Variable Control
N/A
Handle Style
Adjustable Plw
Foldable / Adjustable
3-position Height Adjust
Deck Height Range
Single-lever Height Adjuster
Single Lever Height Adjuster
Dual-lever Deck Height Adjustment
Cutting Height Range
8 Settings from 1.25" – 3.5"
6 Settings from 1.25" – 3.75"
6 Settings from 1.25" – 3.75"
Wheels
8" Front Casters W/ball Bearings,16" Rear Pneumatic
8" Front / 10" Rear
7" Front, 11" Rear
Weight
323 Lbs
160 Lbs
72 Lbs
Key things to consider when large walk behind mower
There are several things you need to understand before making a large lawn mower purchase:
What's the main purpose of the machine?
The first thing you need to do is figure out what you want.
Although this may sound a little patronizing you should be aware of the vast range of machines available.
There are all kinds of lawn mowers out there and it doesn't necessarily mean that the most equipped machine is the best one for you, or even the best one in it's class.
In addition the highest priced model isn't always the best either!
So, be sure to identify a mower that is the best for your needs; in this case you need to be looking for the best of the wide cut walk behind mowers.
A well-established company will have a detailed presence online with a solid reputation.
However, we find the best way to get a real feel for what a machine can and cannot do is to look at buyer reviews (as outlined below).
Width of cutting deck should be a key component in your choice
The length and breadth of your lawn is one of the most important factors to consider while choosing a lawn mower.
Every landscape has its own dimensional challenges and if your lawn is huge, you should go with a lawn mower that has a powerful engine and wide cutting deck.
The terrain you need mow must be considered
Conventional suburban lawns are one thing, but what if your terrain is a bit more challenging?
If you reside on a hilly area then you need power as well as ease of maneuverability.
If there are various obstacles on your lawn mower such as tree roots or flower beds then you need a machine that has flexibility of movement.
Making sharp turns with a standard mower is less than ideal in rough terrain and really won't get the job done on lawns that resemble an obstacle course.
This is why we believe it pays to choose the Troy-Bilt WC33 for such environments since it has both power and zero-turn maneuverability making it possible to move in any direction without any real effort.

What's the warranty on the machine?
Finally, you need to look at the company warranty. A manufacturer with a good track record should be confident enough to offer at least a year's warranty.
Luckily, the Troy-Bilt offers a 3-year limited warranty on their WC33 Wide Cut Self-Propelled Mower. All details regarding the warranty can be read here.